Why We've Raised $10M
Today, we're announcing a Series A round of $10m for Virti led by IQ Capital with participation from Cedars-Sinai Medical Center. Here's why we've done it.
Today, we're announcing a Series A round of $10m for Virti led by IQ Capital with participation from Cedars-Sinai Medical Center. Fundraising is considered by some founders to be the hardest part of scaling a technology company. For me, this round was the opportunity to accelerate our mission to improve human performance by fundamentally changing how people learn, train and perform.
I'll break down and share the process of raising capital for both our seed and series A round in detail in later posts but for any founders or company owners reading this the Tl;dr is - focus on building a great, mission- and product-driven company. But this article is not about the how it's about the why.
Solving For Human Performance
When I was younger I was obsessed with three things: sport, video games and reading. I loved pushing myself to learn new skills and the psychology behind how to overcome challenges and win, whether that was captaining sports teams or beating my friends at Street Fighter.
When it came to choosing a career I did work experience and looked at my parents and my friends' parents and learned that I wanted to do something that was:
Team-based and social
Allowed for creativity to solve problems
Helped people
Was practical and varied
I was fortunate to do work experience with an orthopedic surgeon who lived near-by and so, unlike many 17 year olds, I knew immediately what I wanted to do. In addition to the above criteria orthopedic surgery also involved sports injuries, most of the surgeons loved sport and had similar interests to me, operating seemed like a videogame and the surgeons got to meet a wide variety of patients and make huge impacts to their lives. When seeing other professions it amazed me how many people hated their jobs or their jobs were either seemingly not helping anyone or involved being sat at a desk. When I graduated and began working in the UK's National Health Service the majority of medics, like myself, loved their jobs however the workload and culture invariable meant the doctors' mess and theatre coffee rooms were filled with people grumbling. Despite this many medics would stay late, come in on days off, pay out of their own pocket for exams and work hard to better themselves to help patients without reward.
These experiences made me want to create something that helped any workforce anywhere in the world to be their best and to have the tools and resources at their fingertips to provide their patients or customers with the best experience possible. It also made me want to build a place to work that gave amazing people the opportunities to level-up as quickly as possible regardless of age, placing talent and growth above all else.
Building A Dojo For High Performers
This goal of fundamentally changing how people learn, train and perform consolidated into our company mission of improving human performance by making experiential training affordable and accessible for everyone. When myself and Nils (Virti CTO) were translating this into how we wanted to run the company we were passionate about two key principles:
We wanted Virti to be THE best place for anyone to learn, grow and develop.
We wanted to build software and processes that were innovative, not derivative, which we would use internally with our team and which hugely impacted the lives of our customers.
For point #1 Ben Horowitz describes a good company as somewhere, "Every person can wake up knowing that the work they do will be efficient, effective and make a difference". Warren Buffet describes the way to feel energised and live life is to be excited about your job and the people you work with. I was obsessed with companies like Xerox whose product was perhaps not the most inspiring (sorry Xerox) but whose sales training was so good people would join just to learn how to sell and close.
For Point #2 let's look at Nintendo whose games and consoles seemingly went against the grain of the processing and graphical power of the Playstation and Xbox but who focused on game design and innovation to make experiences people love like The Legend of Zelda (please bring out a new F-Zero though guys). We wanted to completely re-imagine how data was captured and training scaled to give accurate insights into people's performance across role-specific training together with soft-skills including mindfulness and well-being, treating employees like high-performing athletes. Importantly we wanted to ensure that our product metrics were impacting us internally before getting to alpha or beta testing building our own case studies and making everyone feel like the product owner. This would also allow for easier translation to the most important people; customers.
Series A
During medical school and my surgical training I built an education company without any external funding, doing everything from teaching myself how to code (sorry Virti engineers), to how to do marketing and delivering services to customers. This was an awesome learning experience and scaled up to the point where it was generating 10x my surgeon's salary. I could have happily stayed scaling this company but instead I handed over the reigns as I was obsessed with the Virti mission.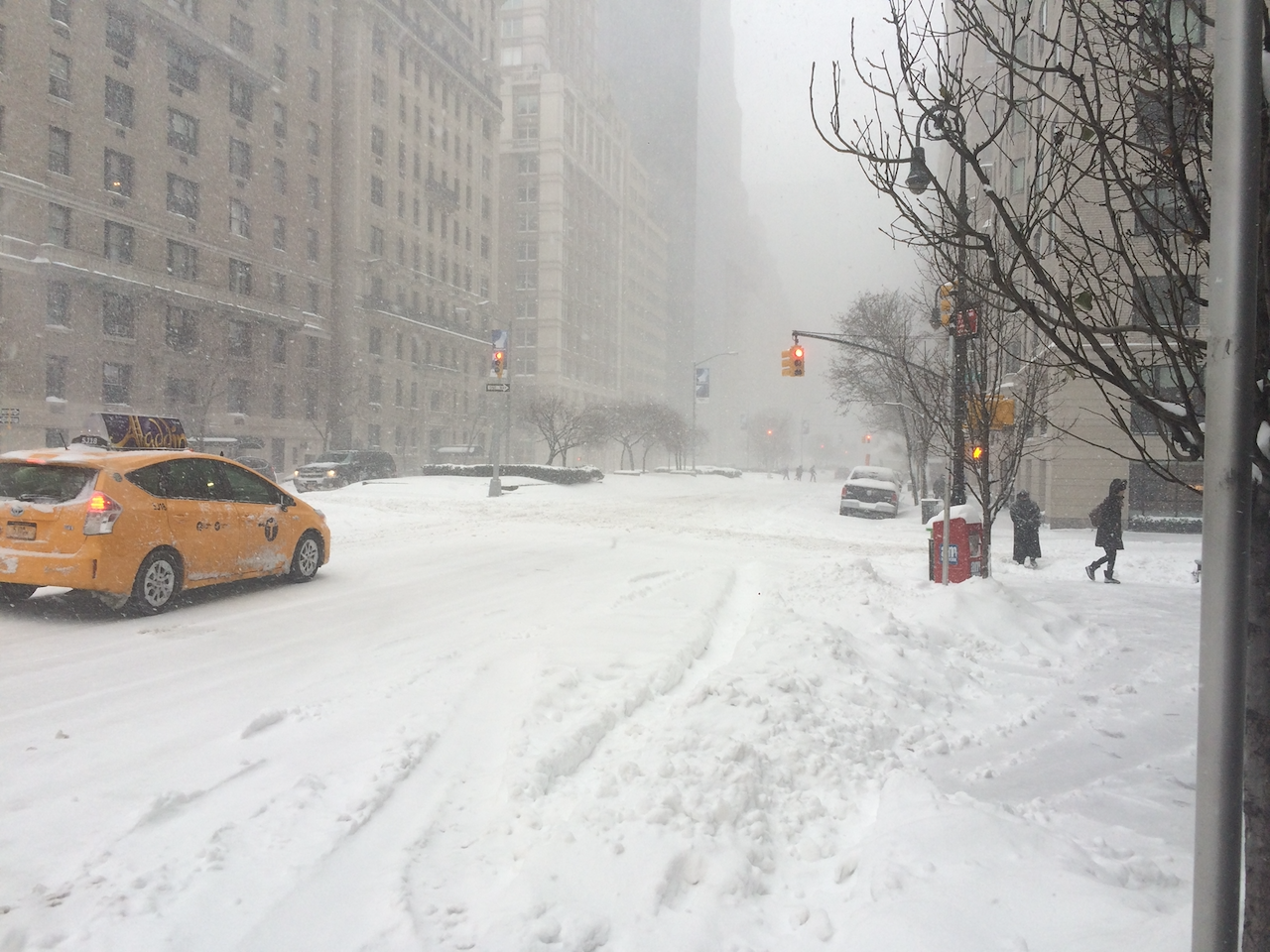 Back in 2017 when I created the original business model and tech roadmap for Virti I was trapped in a Manhattan hotel room due to a blizzard in New York. It was not too dissimilar to the circumstances many people in quarantine find themselves in today. This allowed me time to reflect and plan while communicating asynchronously with my family and friends. This thoughtful asynchronous experience helped to guide our company culture and way of remote, focused working. When we launched back in 2018 with a team of four and a video-based product heavy on data analytics we were determined to grow revenues first and foremost over raising capital on an idea and luckily for us we found customers in one of the most challenging organisations to sell into, the UK's NHS.
By February 2019 we felt confident enough with our traction and published a research study conducted by some medics demonstrating that the platform improved learning retention and reduced anxiety for employees. We subsequently began picking up customers and case studies in the United States and, as demand grew, closed a $2M seed round in May 2019 to grow out a dedicated sales team and attack the US market.
In March 2020 I was in Los Angeles having spent 12 months in the US building the team and customer base. As we were rolling out with a new customer California went into lockdown and our messaging of "Why train in-person when digital is cheaper and more convenient?" suddenly became even more pressing a need for organisations globally leading to a near 1000% growth period pushing us into profitability, which is slightly insane for an 18-month old company. During 2020 it was humbling to help upskill the frontline healthcare workforce as they responded to the pandemic and we felt privileged to be featured on the Nasdaq Tower in Time Square in May 2020. The engineering team continued to drive world-class innovation with our virtual human system picking up multiple awards including making the TIME Magazine Best Invention list of 2020.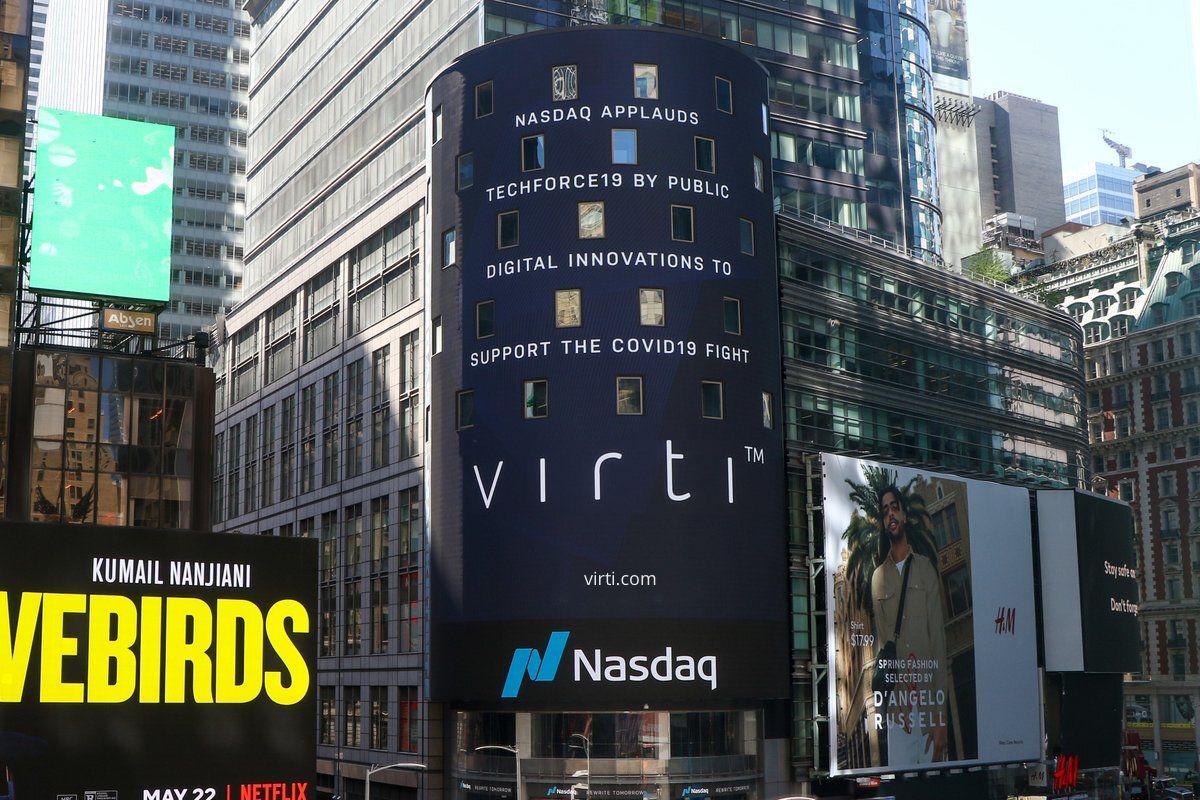 Raising our Series A allows us to do more of points 1 and 2 above. More resources to hire great people and provide them with the best conditions to achieve their potential; and more resources to build and distribute a great product for the broadest audience. We have already made some fantastic C-Suite hires who have scaled large, fast-growth businesses from whom I can learn and grow as well as doubling the size of the Virti team in the space of 6 months alone.
The Future of Work
The pandemic has shone a spotlight on what we had been saying through 2019 namely that digital training with innovative technologies like AI and VR/AR is the future of how people will work. Our video and virtual human systems within the Virti platform allow learner decisions to be analysed and for employees to get access to on-demand experiential training on all devices for equity of access and maximum convenience.
For employers we are building a true end-to-end talent performance system that allows you to get the best out of your employees and make your organisation the BEST place to work too since high performers value development above all else. We know what the future of work looks like:
Corporate Training will be data-driven: soft-skills and team-based interactions will be analysed with unique data points capture helping to predict how people will perform when it matters and allowing high-perfromers to compete against themselves and others to be the best they can be.
Corporate Training will be social and multiplayer: whether live or asynchronous learners and trainers will be able to jump in and out of training scenarios across different devices from anywhere in the world.
Corporate Training will be integrated: rather than having multiple talent systems, mindfulness systems, offline training and your people using YouTube a single end-to-end system will compare data across well-being, training and feedback providing organisations with a human performance dashboard for their employees just like high performance sports coaches.
The Virti culture of Bold, Fast and Amazing summarises our ambition with this funding round and we're excited to work with both new and existing investors to improve human performance by making experiential training affordable and accessible for everyone.