The Top 10 Best AI Studying Tools 2023
One way of the best ways to study effectively is to use technology and there are lots of great AI tools for studying that can automate things and save us time.
As you know I'm absolutely obsessed with trying to save time and be productive when it comes to studying and learning anything.
Here's my top ten AI studying tools that can help you to learn more effectively and study for exams and I've included a bonus two AI study tools at the end so be sure to stick around.
10. Speechify (Best For Text To Speech Reading)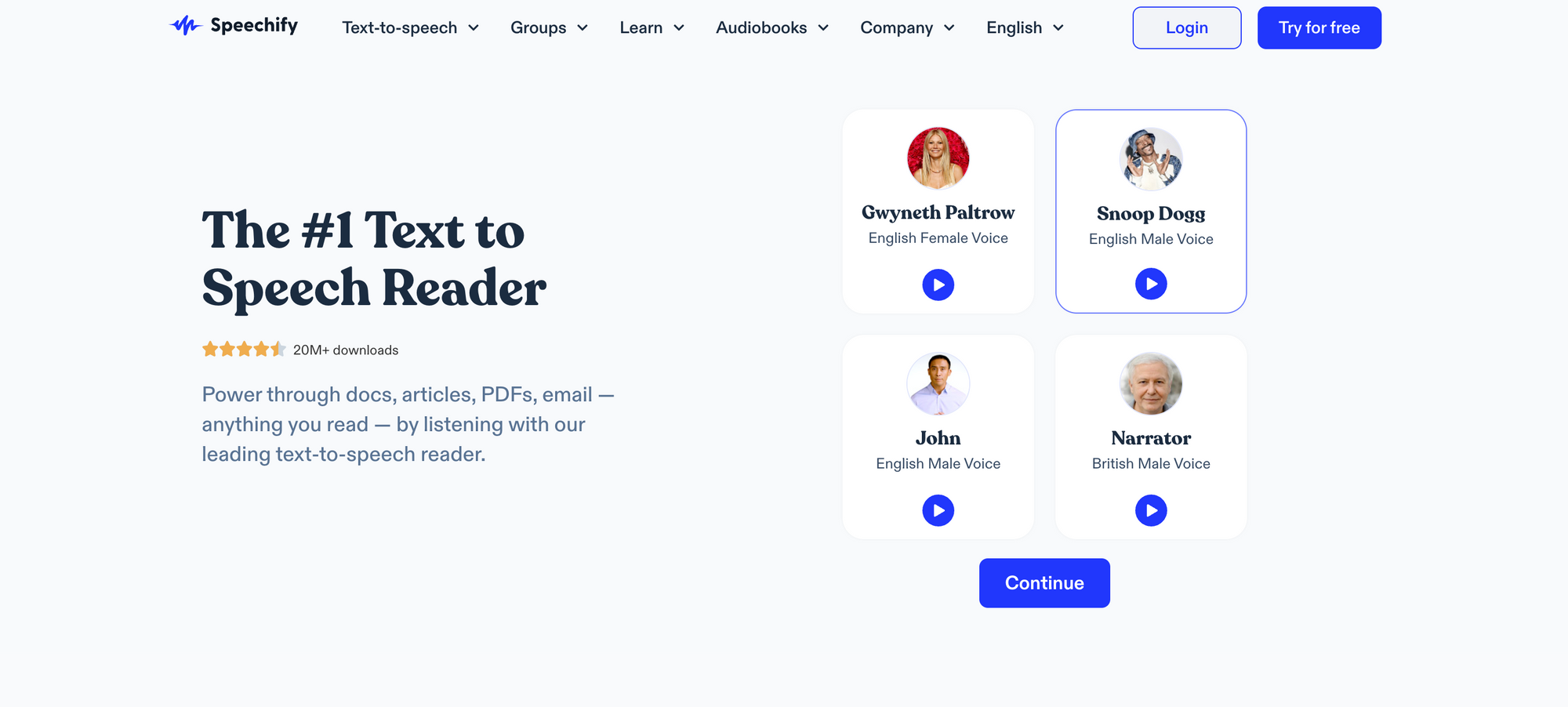 Speechify is a really great tool for students who struggle with reading or retaining information from written text. The app converts written text into spoken words, allowing students to listen to textbooks, articles or notes from pretty much any medium. This not only saves time, but also improves comprehension and retention. Text to speech simply means using artificial intelligence to read words aloud be; it from a PDF, email, docs, or any website. Speechify was started with the idea that people with dyslexia could really benefit from a tool that could read text out loud. I often find that listening to Audible at double speed while reading a Kindle book helps me to read way faster and be more porductive.
Speechify is awesome for students as it takes advantage of the fact that our brains handle auditory and visual information separately so there is no additional cognitive load if we are listening to text being read aloud. Listening as you follow along can also improve your reading speed.
Speechify is an AI tool that is perfect for studying as you can change the default voice to a custom voice, change accents, languages, and even increase or decrease the speaking rate making it a great fit for any learner.
Speechify offers celebrity voices for added fun and has also integrated audio books into their subscription.
Pricing: $139 /year and $199/year for audiobooks
Paid features:
900 WPM (4.5x)
Voices: Natural voices
Scan and listen to any printed text
Save content across devices. iOS, Android, and Web
Note-taking tools
9. Quillbot (Best For Paraphrasing)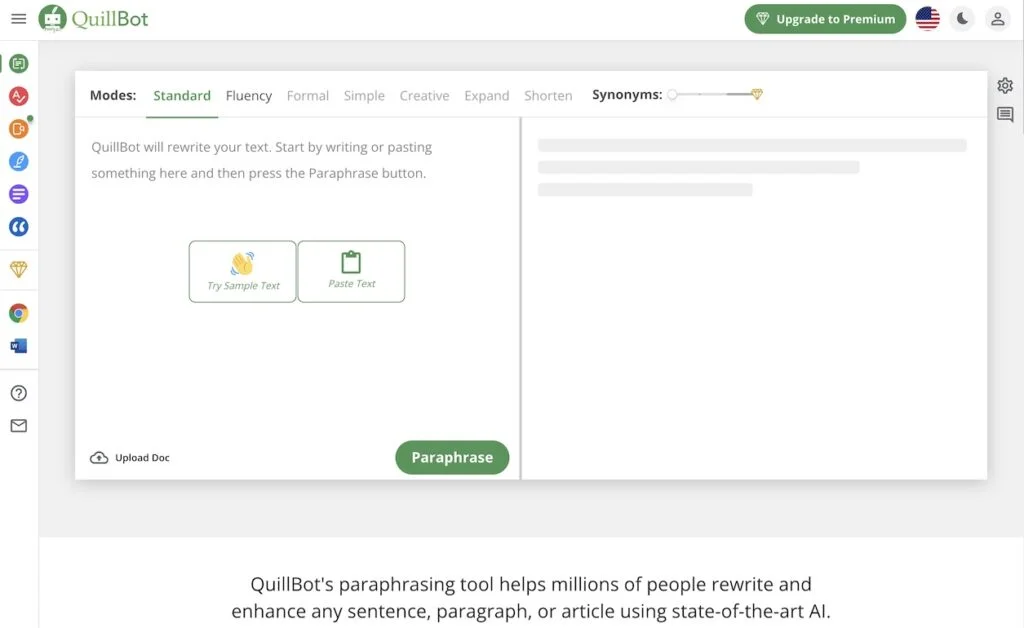 QuillBot is an awesome AI study tool for students that has a few really useful features when it comes to studying. Top of the list is it's paraphrasing tool that allows you to quickly enter text or upload a whole document and paraphrase and change the tone in a flash.
Quillbot is designed for research and academic study and it's co-writer has some really nice features when it comes to researching and generating content. There is a citation generator that allows you to add reference to new content quickly.
Quillbot also features a grammar checker and translator and a summarizer as well as a plagiarism checker which is an awesome function to check originality of anything you write.
Quillbot features plugins for Word if you want to work right from a document and a chrome extension so you can use Quillbot on any webpage.
Quillbot features a free tier with an annual plan of $99/year which is excellent value for what you're getting.
Features
Paraphraser – Takes content you paste in and paraphrase it so that it meets your needs
Grammar Checker – Makes sure you sound professional and grammatically correct
Plagiarism Checker – You can paste in text you want to check or upload your file
Co-Writer – This is your AI writing assistant to help you generate new ideas based off what you've written
Summarizer – I've been looking for an AI tool that can summarize content for you! QuillBot's summarizer does a solid job
Citation Generator – Helps you track and properly cite your citations
Browser extension for Chrome
Microsoft Word extension
Pricing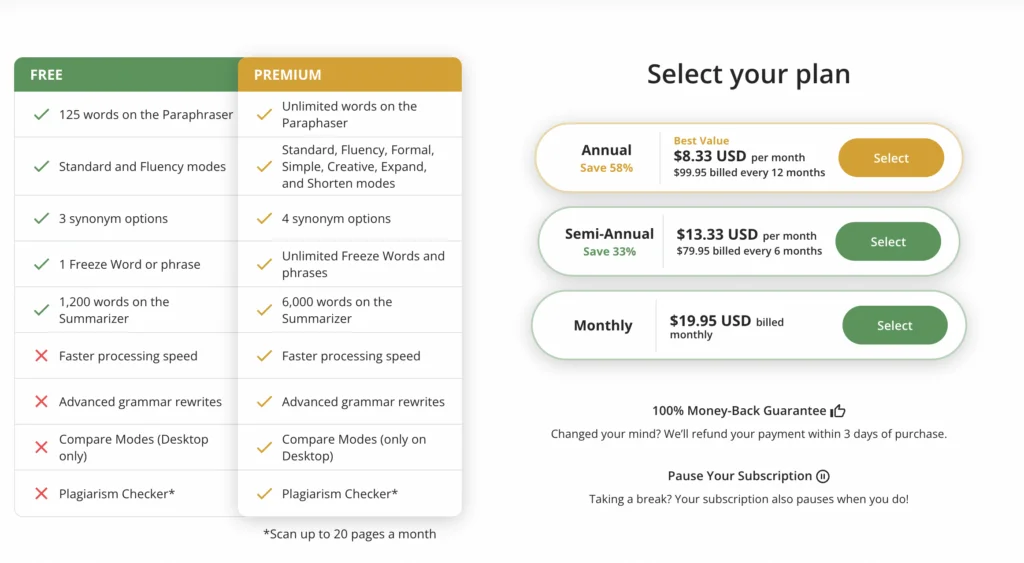 Annual: $8.33/mo
Semi-Annual: $13.33/mo
Monthly: $19.95/mo
8. Notion AI (Best For AI Notetaking)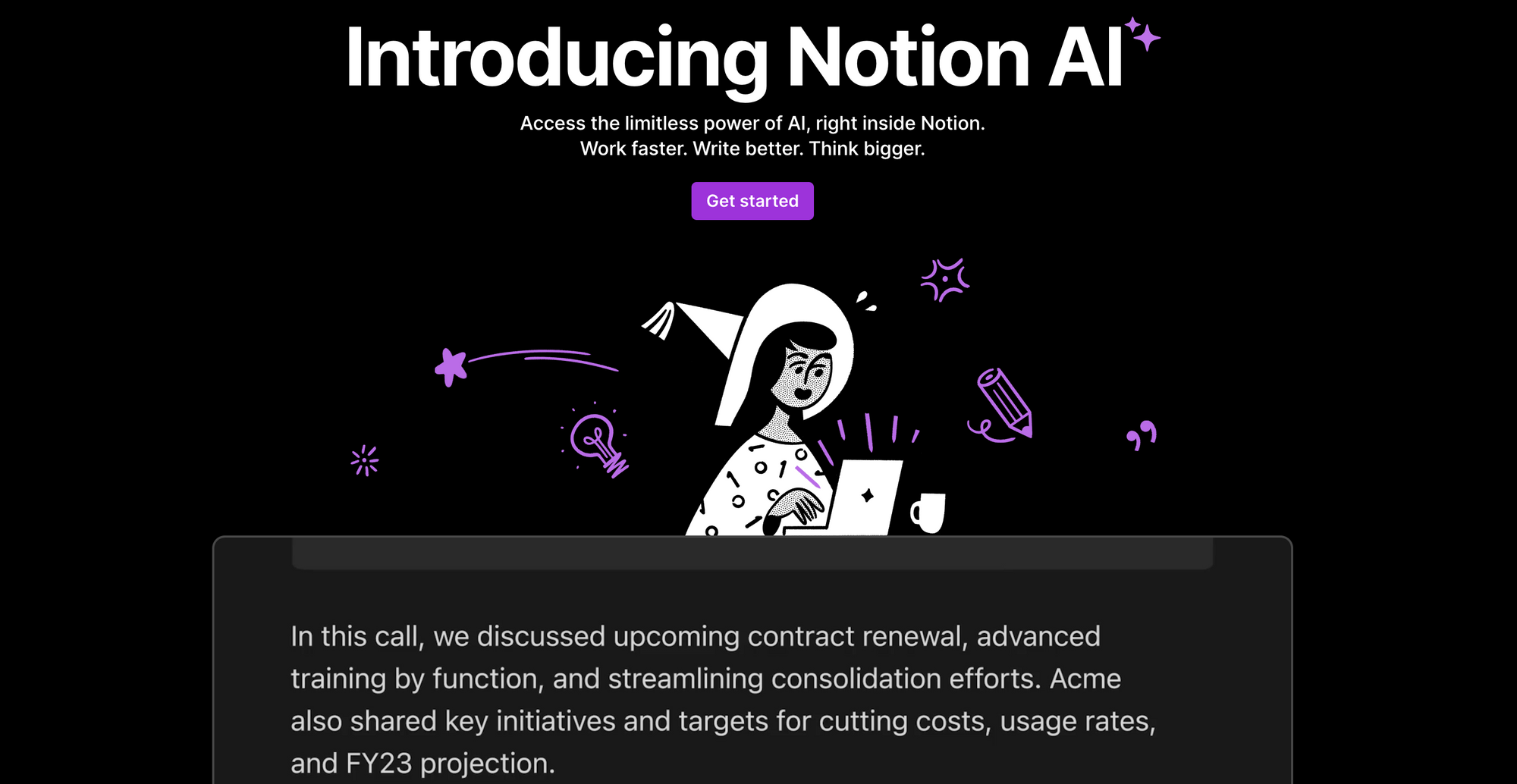 I use Notion as a second brain to store book summaries and to organize my daily habits. The addition of AI allows you to summarize saved articles, expand upon ideas or just improve the readability of an essay.
If you are studying for an exam and using Notion as your study planner you can ask Notion AI to explain a topic or to generate active recall questions for you to practise. The AI tools fit nicely into Notion's minimalist interface and if you have lots of notes already stored in Notion like me Notion's AI tools for studying can help to quickly optimise these with the press of a button.
Tidying up your note-taking app can be really time consuming as can turning your notes into active recall questions. Notion's AI tools help boost your productivity and save you time so you can focus on learning.
Pricing starts at $8/month which is a nice entry point for an already great tool.
Pricing

7. Shiken AI (Best For Active Recall)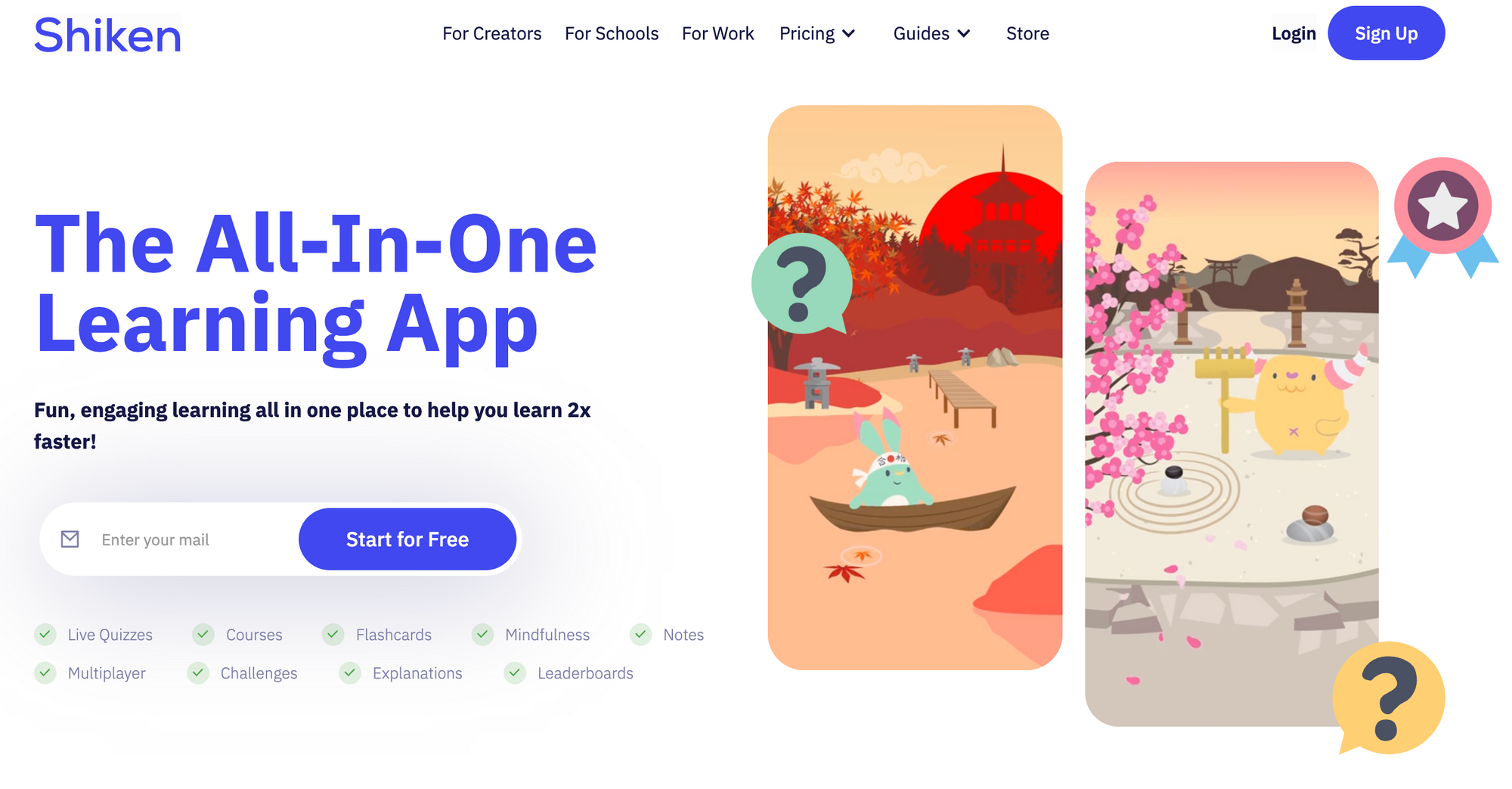 As we know active recall is one of the most effective ways to learn anything but it can be really time consuming finding and creating practice questions of the appropriate difficulty when studying for an exam or text.
Shiken is an AI-powered adaptive learning platform that makes creating, sharing and practicing quiz games fast and fun. Unlike other game-based study platforms Shiken has multiple question types to choose from including flashcards, single-best answer and even speech to text oral questions to simulate interviews and language exams.
Shiken's AI allows questions to be created from any topic or from your own notes which you can create and store within the platform and like Notion notes can be generated, edited and translated and you can ask the AI to explain things in simple terms using the Feynman technique which is great for when you want to reduce application switching while practicing active recall questions.
In addition to creating practice questions Shiken also integrates mindfulness to help reduce test-related anxiety and helps you build study habits by setting goals and sending you motivational quotes to keep you motivated when studying.
Shiken is free to sign-up to and it's AI tools are included in it's Learner Premium subscription which is £99/year and you can also sell your knowledge with courses and questions sets published on the Shiken Store with creator paid plans starting at £29/month.
Pricing
6. Elicit (Best For Automating Literature Reviews)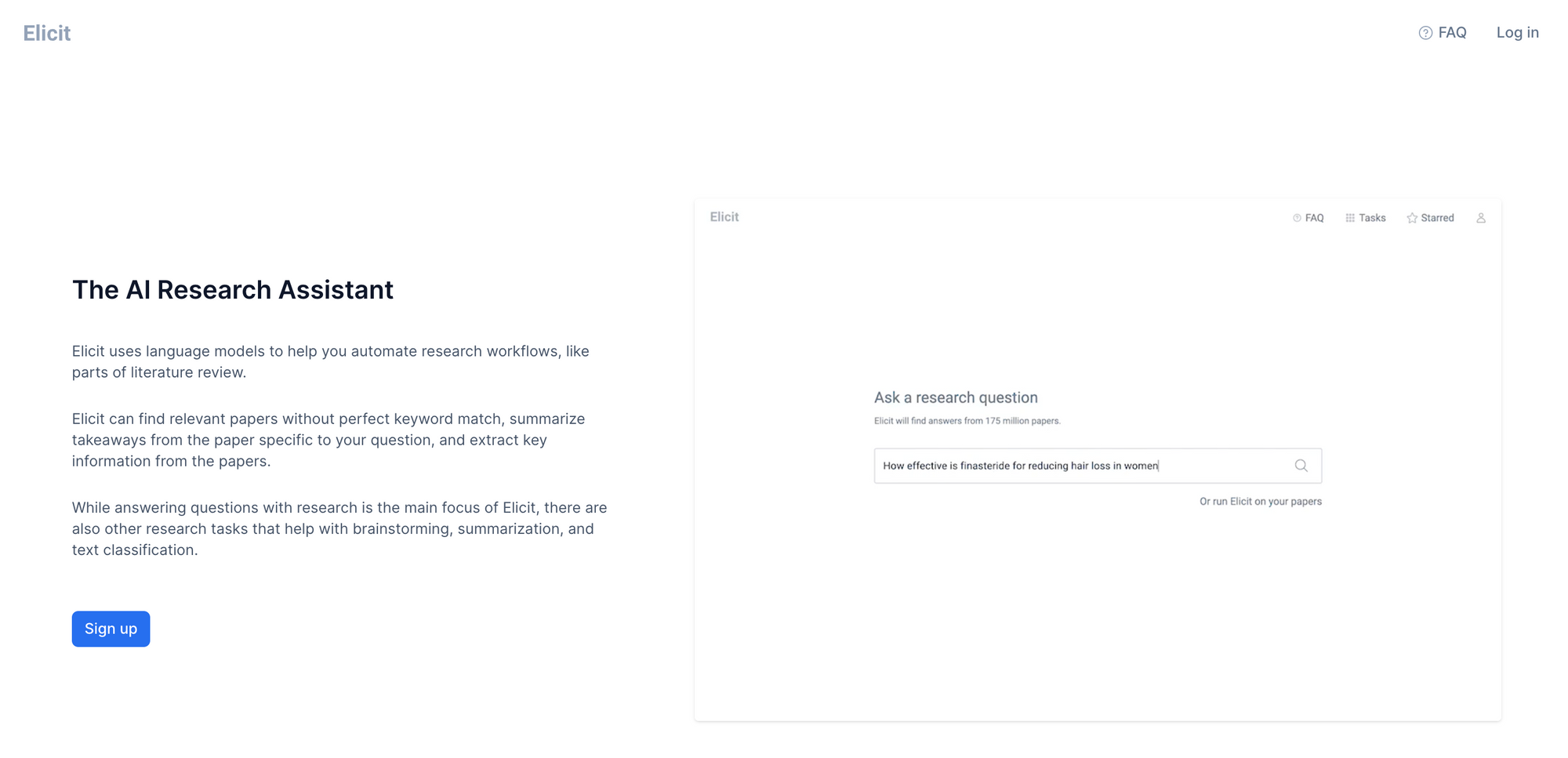 One of the most time consuming tasks for students at any stage is searching through journals, finding the salient points and then referencing these in your own essay or dissertation. I had to do this all the way through my training as a Doctor and it's really tedious.
Elicit can help you automate research workflows, such as parts of a literature review, by using language models. Elicit can find relevant papers and can summarise the paper pulling out the important information to save you time researching.
Elicit is free to sign-up to and you can search the literature or upload a paper if you use tools like sci-hub.
As someone who regularly uses PubMed, Athens and Google Scholar to search for relevant papers on productivity, learning and human performance the intelligent search function and ability to filter results quickly is already much better than traditional journal search methods which are pretty poor.
One of the features I really like is the ability to create tasks which are basically custom prompts and also see what tasks others have created. This saves loads of time and helps you get the most out of using the AI to analyze research papers.
Price: FREE
5. Scholarcy (Best For Summarizing Articles)