The 1-Person Business Model - 5 Steps To Make Money Online
There has never been a better time in human history to build an online business. The barrier to entry is low with no-code tools and examples of solopreneurs and 1-person businesses growing to 7-figures just by posting on socials. Let's learn how.
For the last 15 years I've been scaling online businesses from 0 to 8-figures in revenue.
Typically this would require a large team and external funding which would mean lots of meetings, humans and HR which comes with it's own stresses.
The businesses that give me the most freedom and joy are the ones I've created where I'm the only employee. The 1-person business model.
Today anyone can make money online as a solopreneur by building an audience on a social channel and then selling a valuable product to that audience knowing that a percentage of people will buy.
While this used to take ages as you needed to create content for newsletters, landing pages and posts AI-tools can now help automate lots of these repetitive tasks to make things even easier.

Most people want to make money online, but they make the process harder than it needs to be.
This can prevent them from getting started at all.
After building several one-person businesses to over $2M in revenue, I've learned that making money online doesn't have to be complex.
So I've put together my 5 steps to help you get started and the order of these steps might surprise you...
---
1. You Are The Niche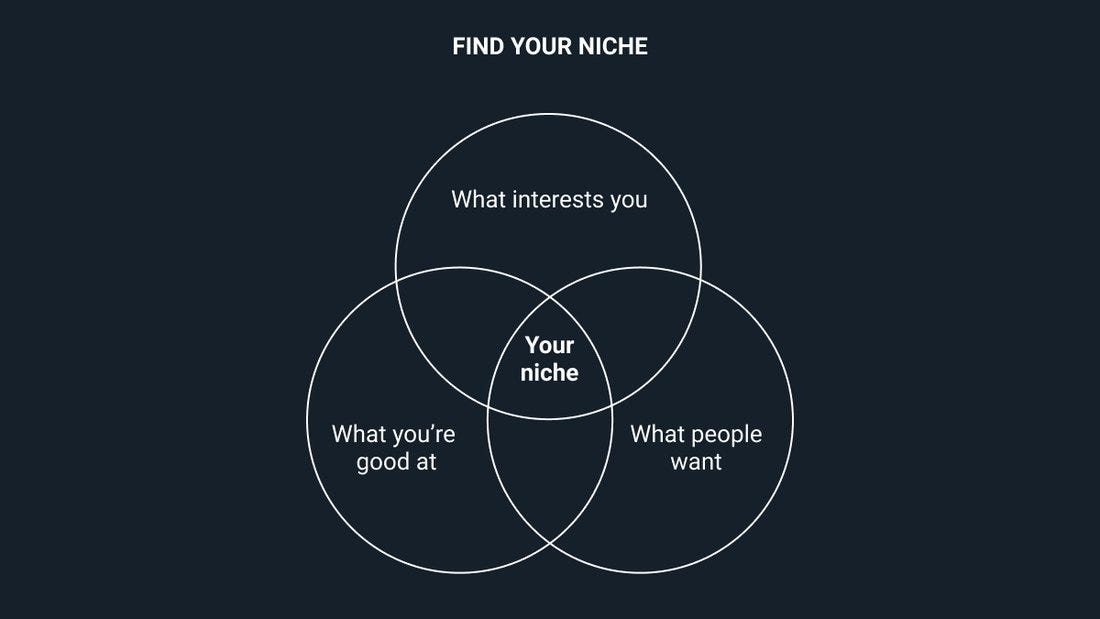 Your niche is at the intersection of what you're good at, what interests you and what people want. By definition it's unique as it's about what you do and what your audience wants.
What you're good at. You don't have to be the world's expert on a topic to be good at it. People often learn best from someone who's just a few steps ahead.
What interests you. Pick a niche that motivates you to create content everyday. If you don't have genuine curiosity for your niche, you're unlikely to last.
What people want. People want to achieve a specific outcome. Have a clear definition of: "I will help person X get from point A to B."
Let's use my blog and newsletter as an example:
I've been a surgeon and business founder for many years.
I love writing about productivity, learning and business.
People want to level up their productivity and turn knowledge into income online.
Niche-Down
If your niche is already crowded, try to pick a niche within a niche. For example, although there are lots of people reviewing tech, you can stand out by owning a sub-niche like "Helping new students find the best study tech." or "Reviewing retro tech for today's busy professional."
Optimise Your Socials
Once you pick a niche, update your social handles so people know what you create content about. A simple line like "I write about technology, learning, and games." should be good enough to start.
You don't need to nail this first time. As you learn what content resonates the most with your audience you can update your social bio accordingly.
---
2. Steal Other People's Audiences
Interact With Creator Content
When you start out you can research and find top creators in your niche on Twitter, LinkedIn, and other platforms.
Follow them and build a habit of leaving thoughtful, valuable replies on their posts. Creators in a similar niche to you will have a similar audience and if you reply early on a new post your reply will be seen by their audience.
Learn What Content Resonates
Install the Twemex and Taplio chrome extensions for Twitter and LinkedIn and get TubeBuddy or VidIQ for YouTube.
Whenever you visit a creator's profile, you'll see their best content on the side bar and you can sort by what's trending and by views. This is a great way to see what content resonates the most for audiences similar to yours and also to review thumbnails and see what makes good content stand out.
Tag Creators and Provide Value
You can provide a lot of value to creators with large audiences even if you're just getting started.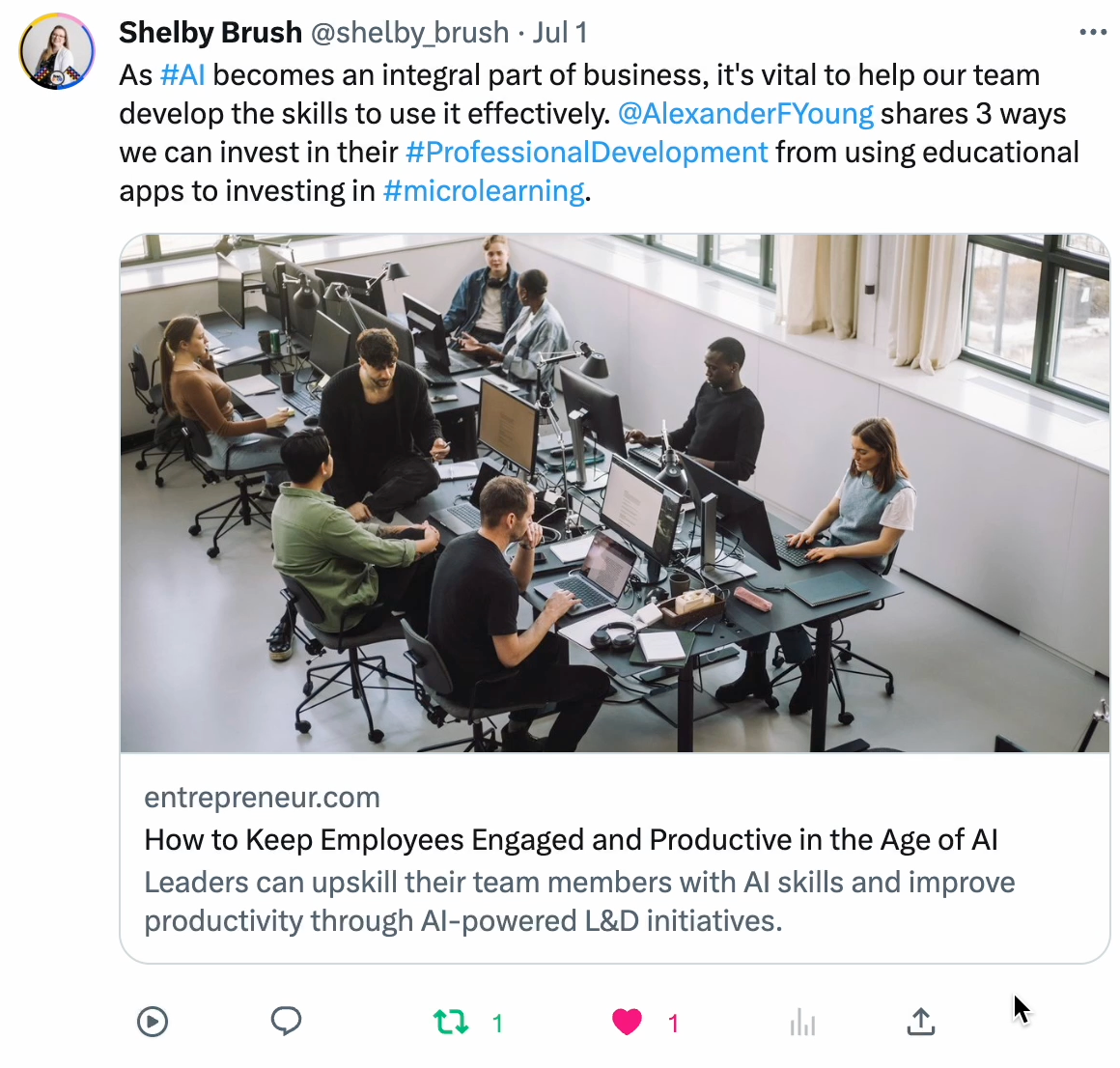 For example, you can create a Twitter thread or post that summarizes their content. You can also create an infographic or carousel post summarizing the key points from a piece of their content.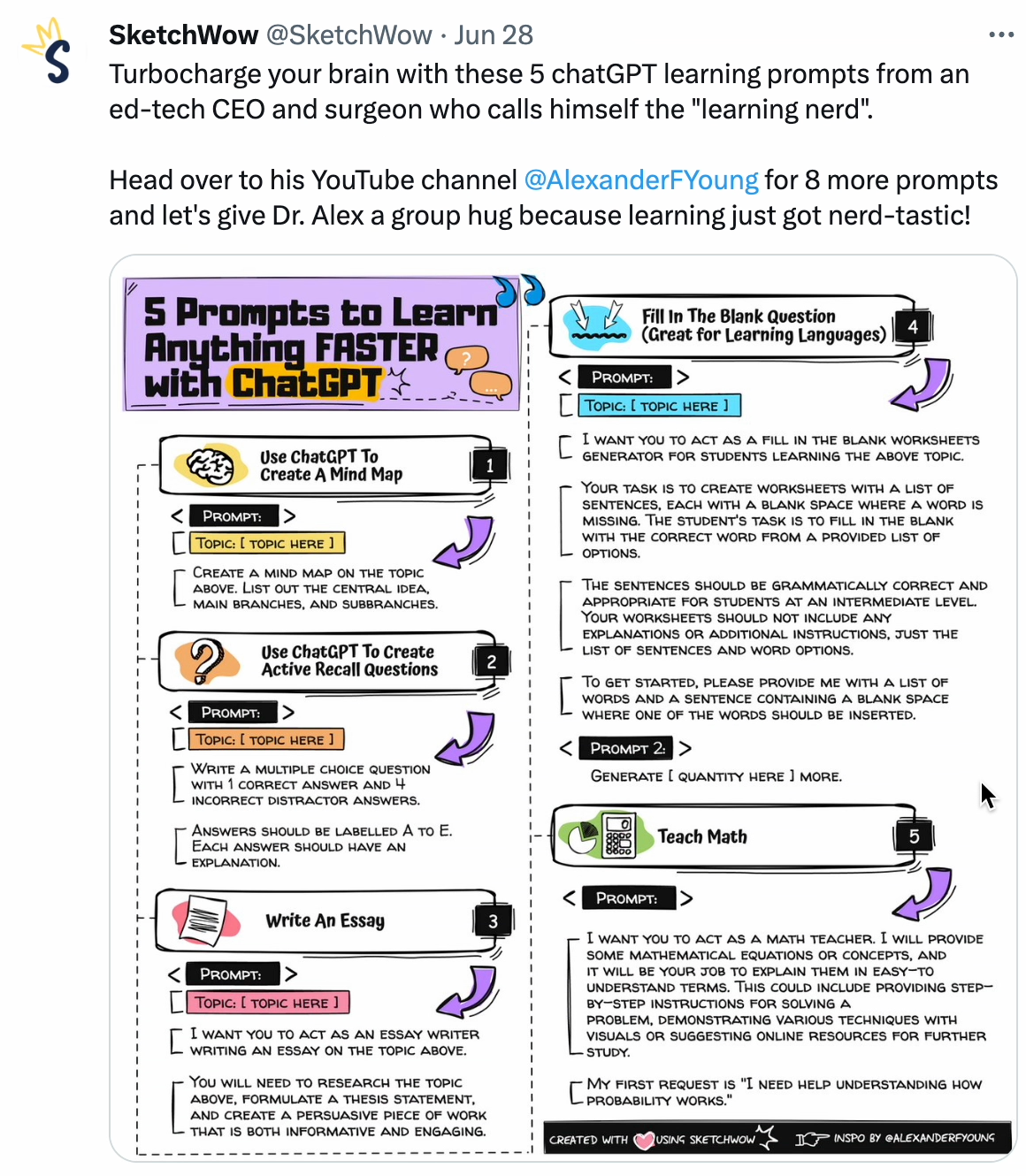 Creators love followers who express genuine interest. Just avoid being self-promotional or DMing with the dreaded "Can we set up some time so I can pick your brain." The response rate for that is 0%.

---
3. Be Consistent
You've picked a niche and have started interacting with top creators in that niche. Now it's time to start creating content yourself.
Create a posting schedule that works for you around your schedule. Maybe 1 video or blog post a week or 2-3 tweets or linkedin posts per week.
To save time, I tend to use scheduling tools like Hypefury or Later or just YouTube Studio which provide scheduling as well as analytics. Which brings us to...
Check Your Analytics
After 2-4 weeks of publishing, look at your analytics to understand what content is getting the most interactions (e.g., likes, comments) and profile visits.
Publish more of what's working and less of what's not. Be wary of a few things:
Not all content helps you build a business. For example, posts unrelated to your core paid offering may not attract th audience most-likely to buy even if a post goes viral.
You still need to have genuine curiosity. If you're not interested in a topic it will show and you also won't have the passion to push through.
Build A Content System
Systems help us to maintain habits and make things easy by removing any uncertainty around what to do next. Here's my system:
I write a newsletter post every 1-2 weeks.
I break up the post into 4 social pieces.
I schedule the social pieces over 4-6 weeks.
There is one long-from piece of content that then gets re-purposed to other social channels. I still randomly tweet stuff, but my main focus is on running my businesses and my free time not on being a social media influencer.
---
4. Move Your Social Audience To A Newsletter
Once you have 500+ followers on socials, you should start building an email list. Emails are important because they're a direct channel to your audience. There are two ways to collect emails:
Start a newsletter
Use a platform like Convertkit,  Substack or Beehiiv. Commit to publishing a post every one or two weeks. Your post doesn't have to be long, it just needs to be useful.
Offer a free digital product
Offer a free digital PDF or other product using Gumroad or a simple website builder like Carrd.
---
5. Keep Revenue Streams Simple
Most people overcomplicate things when it comes to revenue. There are tonnes of people selling "sales funnels" and other crazy strategies. The only "funnel" you need is one where you move your audience from socials to an email platform and then move from email to a product page with a buy now button.
When you start you want to keep things as simple as possible.
Rather than starting a VC-funded SaaS product like my second business I'd recommend sticking to 1-2 simple streams when you're getting started:
A Service Business: This is a great way to get started because it helps you build deeper relationships with your true fans and also serves as customer discovery for a future digital product or course. This could be selling coaching or a done for you service. Both offer immediate value and give you insight into customer problems. Once you have a system in place for solving these problems you may want to add in or switch over to the more scalable option 2...
On-demand digital products and courses: This lets you create once and make money while you sleep. You should set your on-demand product at an impulse buy price point (e.g., $150 or less) and keep it short and to the point. I made my first $100,000 by selling a simple online course that lasted under 2-hours for medical doctors.
---
To recap, here's my advice:
You Are The Niche: Find the intersection of what people want, what you're good at, and what interests you. Pick a niche within a niche and keep your social updated.
Steal Other People's Audiences: Reply to their posts, learn from their best content, and provide value to them. This is one of the best ways to get discovered early on.
Be Consistent: Post everyday and look at your analytics to understand what's working. Create a content system to write once and publish multiple times.
Move Your Social Audience To A Newsletter: Start a newsletter or offer a free digital product behind an email sign up form to start building an email list.
Keep Revenue Streams Simple: Consider coaching and on-demand digital products and courses to start.
To make the most of your time you can also employ AI tools that can help you to scale things like content creation and also optimizing landing page copy and even helping with newsletters.